Our new Tyubeteika Tea Restaurant has opened its doors in the heart of Almaty. We cook the best dishes of the Kazakh and Uzbek cuisines here, with all respect to the cultural and culinary traditions.

Tyubeteika Tea Restaurant at Abylai Khan Avenue is the largest and most spacious one in the network. Its interior environment will plunge you into fabulous Bukhara, marvelous Samarkand or unique Khiva. The Restaurant's mosaics, carpets, trestle-beds, and Oriental interior colors will make it real. It is the souls we have contributed to every brick that make the Restaurant a really exceptional and cozy place.

The Restaurant is an ideal venue to host warm family meetings, grand celebrations, and memorable events. Its 350 seats allow you to organize an ambitious party and invite numerous guests.

We have provided a games room for boys and girls where your children will be in the care of experienced entertainers while you are having a leisure time.


The cuisine at the new Tyubeteika Restaurant includes the best time-honored ethnic dishes. No one will be able to resist the temptation to come to us again. Is it really possible to refuse a melt-in-your-mouth cheburek meat pasty or hot flatbreads that have just been taken from a tandoor, or authentic Uzbek pilaf being the apple of our Restaurant's eyes (by the way, our Chief Cook knows over 100 pilaf recipes)?

We will offer you to follow all these mouth-watering dishes with useful Camel milk, shubat, or flavory and exhilarating Tashkent tea.

Our Chief Cook is so meticulous about cooking that he orders rice and carrots for his signature pilaf solely from the Tashkent bazaar's reputable sellers. All of our dishes are so fresh that everything is sold out by the evening.

We are waiting for you. Welcome to our dastarkhan!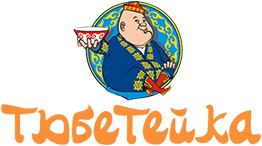 Maximum seating capacity: 200
Summer terrace seats 150
Authentic Uzbek pilaf
Unique interior design with traditional motives
Free Wi-Fi